I am a poet and retired librarian who lives in Austin, Texas with my partner of seventeen years, David Meischen, now my husband (!), also a writer, and our cat Tawny. We're a typical American household--at least in my circle of friends. We live in a wonderful 1940's home among many oak and pecan trees in Wilshire Wood, close to both downtown Austin and the University of Texas.
I am a member of the Writers' League of Texas, the Poetry Society of Texas, the Austin Poetry Society, the Associated Writing Programs, and a participant in an on-line poetry critique group, through the Internet Writing Workshop (IWW). In 2004 I became the leader of the WLT Poetry Study Group. I also served for seven years as a Board member of the Austin International Poetry Festival and for eight years as the Poetry Columnist for the Texas Writer, the monthly newsletter of the Writers' League of Texas. Both organizations continue to be good to me and for me. I have taught a number of workshops for the WLT over the years, including "Jump-Start Your Creative Engines," "Jump Start Redux," "Poetic Forms for Today's Poets," "The Well-Seasoned Sonnet," Putting the Creative in Creative Writing: A One-Week Exercise Program," "Working Out Your Writing Muscles: A One-Week Exercise Program," and "Flex & Stretch: A One-Week Exercise Program for Writers," among others. For the past seven years I have taught in the WLT's Summer Writer's Retreat in Alpine, Texas--and I'll be back for a eighth year in 2015.
My "Egret Sonnet" was nominated by Hobble Creek Review for the 2011 Sundress Best of the Net, as well as a Pushcart! "Formations," another sonnet, was nominated for a 2012 Pushcart by the very same Hobble Creek Review. My third Pushcart nomination!
One of my haiku, "scampering noises," has been selected as an Honorable Mention in the Poetry with Wheels project for the Austin city buses, meaning it is on a placard in one of the buses in town (if you see it, snap a photo and send it to me!). Another one, "dinner outside," was the first-place winner at the Haiku Society of America's fall quarterly meeting in September, 2012.
I have an essay on Erica Lehrer's poem "Perfect Pitch" in Voltage Poetry online project run by Kim Addonizio and Mike Theune.
My book review of Sarah Cortez's new memoir, Walking Home: Growing Up Hispanic in Houston, appeared in the winter issue of Texas Review of Books.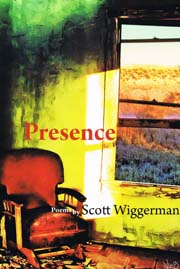 My second book of poetry, Presence, from Pecan Grove Press, has been released with a gorgeous cover by friend and photographer Carol A. King. Here's what some of my favorite poets have to say about Presence:
Sarah Cortez, Texas Institute of Letters author of How to Undress a Cop, writes in Texas Books in Review, "One of the remarkable feats of this collection is the dual tasks the poet has accomplished: the precise communication of a fully realized life with its world of luminous revelations and the artful, effective claiming of so much inherently difficult territory—that of anger and that of eroticism, sometimes interwoven. If Scott Wiggerman isn't already one of your favorite Texas poets, he will be after you read this book."
Laurie Kutchins, Pulitzer-nominated author of The Night Path, says, "Presence evokes the elements--palpable qualities of air, earth, water and fire, and more--the difficult-to-render textures of familial love, lovers, loss, renewal, memory, and what one needs to stay present to the elemental world. So many moments in Wiggerman's poems 'evaporate like broth into essence,' allowing us to feel absence become presence. And as the poet wisely notes, 'the juxtaposition is seamless."
Cyrus Cassells, Lambda award-winning author of Beautiful Signor states, "In Presence, Scott Wiggerman uses an intransigent stain as an emblem of buoyant integrity in the face of intolerance and exclusion. In this new book, nimbly arranged by the elements, the poet, brandishing his trademark sass, humor, and candor, glories in local nature and limns the joys and trials of being a lovingly irreverent Texas gadfly, a proud and forthright gay man."
Larry D. Thomas, Texas Poet Laureate, writes, "Scott Wiggerman has achieved a noteworthy reputation as a widely-published poet, editor, and poetry workshop facilitator. Presence, his long-awaited second book-length collection of poems, certainly solidifies his standing as a contemporary poet of seriousness and distinction. Presence is an ambitious, significant, and memorable collection of poetry. I give it my highest recommendation."
Anne McCrady, author of the Eakin Book Award-winning Along Greathouse Road, writes in a review in Borderlands: Texas Poetry Review, "These poems are honest and personal: a dialogue about the conflicted need we all have to be present in a family, present with a lover, present in our our bodies, present in the natural world, present as ourselves. These are substantial poems of longing to belong and of the pain of exclusion."
And Robert McDowell, author of the best-selling Poetry as Spiritual Practice, writes, "In Presence, we meet, in the poet's own words, 'the drumming of a buoyant heart.' It is a sound that will not defer to injustice. It is an intelligent and artful yawp that won't go quietly. It is a witnessing we need to hear in a world so full of babbling and duplicity. It's the sound of truth itself . . . . Through it all, Wiggerman's marvelous craft gives shape to his versatility and poignant insight. He is a must-read American poet. Share him with everyone you know who cares about words and the truth."
Copies of Presence are available right here through the PayPal link, at Amazon.com, at the Pecan Grove Press website, at BookWoman and BookPeople in Austin, the Twig in San Antonio, and the Blue Willow in Houston! If you order through PayPal on my site here, I'll be glad to autograph your copy--and I'll pay your shipping (sorry, U.S. orders only!).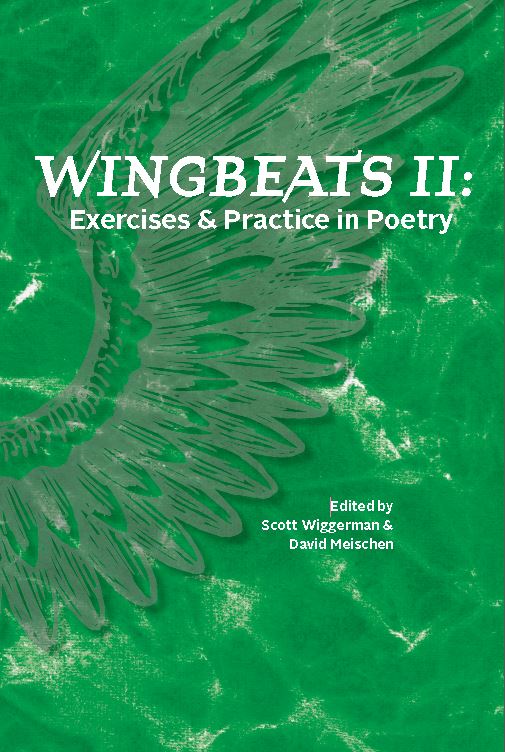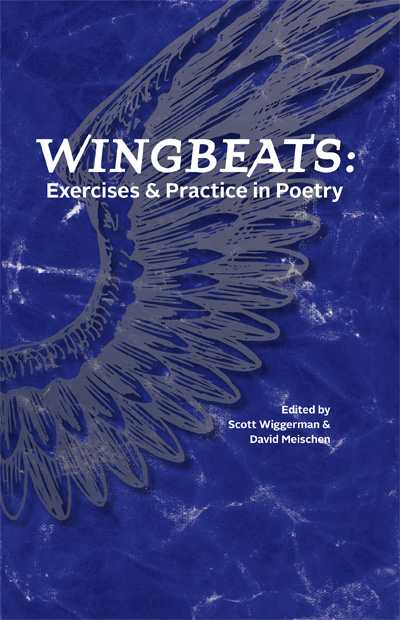 My partner and I took over the publishing of the Texas Poetry Calendar beginning with the 2006 edition. To do so, we started a new press, Dos Gatos Press. Please take a look at the link to this site, and wish us luck with this venture! Better yet, help us out by either purchasing a copy of the calendar or making a tax-free donation, as we are a non-profit organization! We've also released six books: an anthology called Big Land, Big Sky, Big Hair: Best of the Texas Poetry Calendar's First Decade; Karla K. Morton's Redefining Beauty, winner of a 2010 Next Generation Indie Book Award, Wingbeats: Exercises and Practice in Poetry, Anne McCrady's Letting Myself IN, the anthology, Lifting the Sky: Southwestern Haiku & Haiga, and the brand new Wingbeats II, all of which are available through Small Press Distributors (SPD). All Dos Gatos Press books--and calendars--are available on the Dos Gatos Press website, as well as through Amazon, Barnes & Noble, and Follett's.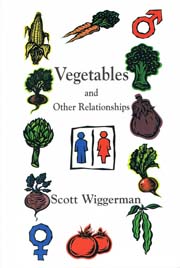 I would be remiss if I didn't mention my first book of poetry, Vegetables and Other Relationships, of which poet Judith Minty says, ""From painful moments of childhood to silky erotica to delightful bursts of humor, Scott Wiggerman's faith in the power of human love and caring prevails to make Vegetables and Other Relationships a true feast." To order a copy of Vegetables and Other Relationships, you have several options. As a website special, if you send a check to me for $10.00 per copy, I will gladly autograph your copy and get it in the mail to you (1310 Crestwood Road, Austin, TX 78722) and pay the postage myself. OR you may buy it through PayPal, a secure payment service I've added to my website, at the same low price. All PayPal purchases are sent out by me, so I can also autograph books by this payment method. OR you can also order through the various dot.com bookstores.
       
Coming up:
On December 20, 2014, I will run a workshop called "Tell It Slant: Extending the Metaphor" for the Austin Poetry Society's December meeting at 8863 Anderson Mill Road, Suite # 114, Austin TX 78729, 1:30-3:30 p.m.
On January 20, 2015, I will be the guest of the Ex Libris Book Club for Houston's Public Poetry, where we will discuss the poems of Thomas James from Letters to a Stranger, 7-8 p.m., live on GoToMeeting. For specific directions on how to join in the conversation, see: Ex Libris Book Club.
On July 18-23, 2015, I will be returning to teach at the Summer Writers' Retreat in Alpine, Texas. These dates are tentative and the workshop is in process--more will be posted in the coming months!
In the Past Year:
On December 6, I hosted the final 2015 Texas Poetry Calendar reading at Malvern Books in Austin with over two dozen readers from all over the state. The entire reading--in several segments--is up at YouTube if you go to the Malvern Books page there.
On November 29, I appeared at BookWoman in Austin as part of its Indie Fair.
On October 5, I read at Malvern Books in Austin with Santa Fe poet Elizabeth Raby. My entire reading is up at YouTube at Malvern Reading, starting with a sestina and a crown of sonnets, and ending with the poem that earned my first Pushcart nomination, "Playing GI Joes."
On October 4, I was one of the featured poets at the Georgetown Poetry Festival, along with David Meischen, Sarah Webb, Elizabeth Raby, and Carol Hamilton. I also ran a Wingbeats II workshop, "Three Quick Exercises from Wingbeats II."
On September 12, I was one of the readers at the Feminist Poetry Fest, 8:00 p.m., at Link & Pin Gallery, 2235 E. 6th St #102, Austin, Texas. I also led a workshop for the Festival from Wingbeats II, "The Incredible Shrinking Poem."
On August 9, I presented a talk called "Tell It Slant: The Power of the Metaphor" at the Alpine Public Library in Alpine, Texas, along with Carol Dawson, with a panel discussion led by Becka Oliver.
August 2-8, I returned to Alpine, Texas for a seventh time for the Summer Writers' Retreat, where my sold-out workshop focused on new poetry exercises from Wingbeats II, "Wingbeats II: A One-Week Exercise Program."
On June 28, I presented a workshop at the annual WLT Agents' Conference at the Hyatt Regency in Austin. The workshop, "Jump-Start Exercises to Get Writing Flowing," ran 10:15-11:00 in the Hill Country Rooms A&B (first floor) and featured brief writing exercises from Wingbeats II.
On June 8, I read at Malvern Books in Austin, for the release of the new issue of Borderlands: Texas Poetry Review, along with several other poets, including Laurie Ann Guerrero, the new Poet Laureate of San Antonio. This is the 40th issue of this fine poetry journal!
On May 8, I read with Ken Fontenot and Carolyn Florek at the Round Top Library, as the three of us discussed "Why Read Poetry" in Round Top, Texas, 7:00 p.m.
On May 2, I took part in an ekphrastic poetry exhibit at OBLIQ Gallery at the Arizona Center in downtown Phoenix, AZ called "Sacred Stories of the Southwest." The event was a unique collaboration of 15 artists and 15 poets from New Mexico, Arizona, California, Texas, Colorado, and one poet from Hawaii, who has spent considerable time in the Southwest.
On April 5, I taught a workshop called "Writing the Bad Sonnet" for the Austin International Poetry Festival, 10:30 a.m.-noon. This is from my exercise that will appear in the forthcoming Wingbeats II. I also read at AIPF at the annual di-verse-city reading on April 3, 7-9:30 at Strange Brew, on April 4, 4:30-6:30 at Kick Butt--followed by the GLBTQ reading at BookWoman, 6:45-8:45--and on April 6, 1-3 at the Bob Bullock Museum. Whew!
On March 26, 2014, I presented a workshop in Waco for the Baylor House of Poetry called "Tell It Slant: Extending Metaphors." The workshop, at the Armstrong-Browning Library, went very well despite the tongue surgery I had just a few days earlier. Anne McCrady also did a thought-provoking presentation on "Poetry: The Original Hypertext."
On March 13, 2014, I was the featured reader at BookWoman's Second Thursday Open Mic (7:15-9:00 p.m.) at BookWoman, 5501 N. Lamar, in Austin.
On October 27, 2013, I signed copies of my books at the Texas Book Festival in Austin on the Capitol grounds, along with my good friend Debbie Winegarten.
On September 5-7, 2013, I read in Granbury, Texas, for the annual Langdon Review of the Arts gathering, along with dozens of other fine poets and writers.
On July 21-26, 2013, I returned to Alpine to teach a poetry workshop for the Summer Writers' Retreat, my sixth year in a row! A wonderful week spent on poetic forms with 18 fantastic students--the best Alpine experience yet!
On June 22, 2013, I was part of a panel of small-press publishers at the 20th annual Agents & Writers Conference at the Hyatt Regency in downtown Austin. Dos Gatos Press also had a table there!
On May 18, I ran a workshop called "Four Poems in Two Hours" with my partner David Meischen for the inaugural Feminist Poetry Festival in Austin at Huston-Tillotson University.
On May 4, I joined a number of poets, including our new Texas Poet Laureate Rosemary Catacalos, in San Antonio for an afternoon memorial for H. Palmer Hall, long-time publisher of Pecan Grove Press titles, including my own Presence.
On April 11-14, I participated in the Austin International Poetry Festival--four days of readings, workshops, and events. As I've done for several years, I co-hosted a GLBTQ Reading for AIPF with Cindy Huyser--this one on Friday evening, April 12. The next day, I was part of a poetry panel at the Festival HQ from 12-2.
On March 23 and on March 9, I ran a poetry workshop for "Texas Writes!" in Wimberley and in Marble Falls called "Poetic Effects: Words at the Speed of Sounds." Both events included workshops other writers, specifically Suzy Spencer, Greg Garrett, and Carol Dawson. Fabulous gatherings!
On January 19, 2013, I was the guest speaker at the Austin Poetry Society, 1:30 p.m. at the Twin Oaks branch of the Austin Public Library, along with fellow editors David Meischen and Cindy Huyser. The topic was a behind the scenes look at developing, printing, and distributing the Texas Poetry Calendar, something I know plenty about!Interest was so high that we almost doubled our allotted time, making ours the longest presentation in APS history!
On November 3, I was one of the featured readers at the Public Poetry series in Houston at the Vinson Neighborhood Library/Hiram Clarke Multi-Service Center. This reading was taped for broadcast and promotional purposes, so if you see me on television, don't be surprised!
On October 6, I hosted a Dos Gatos Press reading from the 2013 Texas Poetry Calendar at the Georgetown Poetry Fest, which featured 30 readers from all over the state (and elsewhere).
On September , I read at the di-verse-city anthology launch for the Austin International Poetry Festival at Huston-Tillotson University on September 27; at the city-wide reading at Kick Butt Coffee on September 28; and co-hosted the LGBT reading at BookWoman later that evening. A very full weekend of poetry events!
On September 14, I read at the Benbrook Public Library in Benbrook at 2:20 p.m., followed by a 2013 Texas Poetry Calendar reading at 3:45 p.m.
On August 16, I was the featured reader at Thirsty Thursdays in Dripping Springs/
On July 26, I read with Joe Nick Patoski at Front Street Books in downtown Alpine.
On July 22-27, I was in Alpine, Texas leading a week-long workshop called "Flex & Stretch" for the annual Summer Writers' Retreat.
On June 23, I was part of a panel called "The View from Inside the Publishing House" at the Writers' League's annual Agents & Editors Conference at the Hyatt in Austin.
On June 2, I was in Madison, Wisconsin doing a "Wingbeats" workshop with three other poets at the Madison Public Library, including Wisconsin poets Karla Huston and Cathy Cofell.
On May 3-6, I was in Round Top for Poetry @ Round Top, one of the best poetry festivals anywhere. David and I lead four "Wingbeats" exercises and a "Wingbeats" panel at P@RT with poets Ed Madden and Naomi Nye.
On April 21, I taught a workshop at Southwestern University in Georgetown, Texas, called "Sound, Sense, & Selectivity: How a Poem Is Crafted," 9 a.m.-noon.
On April 2, I returned to the Hampton Branch of the Austin Public Library to lead a workshop called "Arranging the Words within Us," 7-8:30 p.m.
On February 29-March 3, I was in Chicago for the Association of Writers and Writing Programs (AWP) conference, where I read with a number of other Pecan Grove Press poets the evening of March 2 at the Gage Gallery.
On January 14 I led an all-day workshop called "Six Approaches to Structuring a Poem" at the Writing Barn--see my "Workshops/Courses" page for more information. I repeated the workshop on January 21 due to high demand.
On December 1-2, I participated in the first-ever Flor de Nopal Literary Festival at the Mexican American Cultural Center, where I was one of the two featured poets. In addition to readings by two dozen poets, the Festival included workshops, one of which I gave, called "Meeting Your Muse."
On October 26, I participated in a reading and literary panel at Austin Community College alongside Alyssa Hayes, Lyman Grant, and Jill Essbaum. Our audience was Danish students in Texas to learn about gaming technology and Texas literature!
On October 7, I participated in an art/poetry/ekphrastic event in Memphis, TN called "Fragments" at the Harrington Brown Gallery. Twelve artists and twelve artists from all over the South and Southwest responded to each other's fragments of their works to create new works.
       
Now that you've learned a little about me, I hope you'll take the time to visit my other pages through the menu on the left. I also encourage you to email me your comments at my new email address:
swiggerman at att.net
Thanks for stopping by!